A web-based simple and easy collaborative trip planner that allows you to keep all your trip details and bookings in one place. Not only can everyone on the trip see the newest update for the trip itinerary, they could also sync their flight and hotel details onto the page. To get inspired, users can save popular attractions to organize into specific days in their itinerary, or explore itineraries of other's successful trips, easily copy them and edit them to your liking with a simple click. Also meet new people with Viken and request to join people's fun public trips coming up.
A modern phone case brand that values aesthetics and simplistic design but still embraces the mixture of gradients and geometry into the distorted world of glitches. A complete project created from scratch, from the development of the physical phone cases to creating the brand language to producing the user interface elements.
A Healthy Lifestyle App that realizes the busy life of young adults and is dedicated to improving their lifestyle through simply logging their life and achieving set goals of calories, exercise and water consumption. This allows an easy tracking of everyday life and allows them to see improvement throughout time in a chart.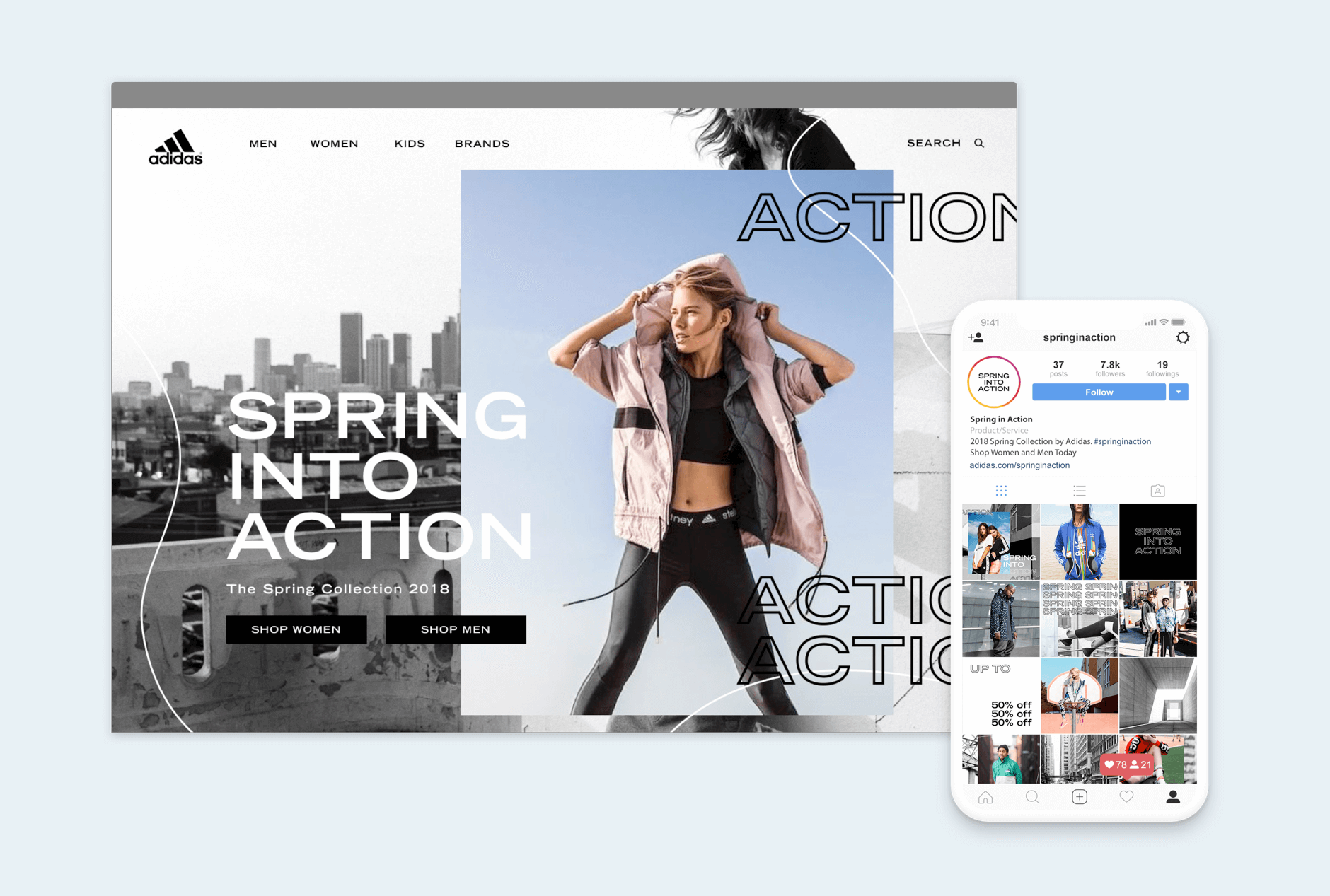 A branding campaign, led by Fumi Omori of Sagmeister & Walsh, designed for Adidas' hypothetical spring collection called Spring into Action. After a brand direction was chosen and finalized, I mocked up in-situ applications and created a brand guideline that could be applied to print, social media, and other applications.
A hundred day challenge that emails you a open ended prompt everyday for you to design a user interface screen. I have fun experimenting, getting inspired designing a simple screen to improve my technical eye and skills throughout the days.
Branding for the fictional Olympics Games 2020 if it were in Taiwan. The print collateral revolves around the logo identity representing the Chinese character "灣" ("Wan") as well as depicting abstracted graphics of water, sports and track and field. Utilizing and repurposing the graphic elements into patterns, I created the program, tickets and website for the event.