Serial
is a podcast from the creators of
This American Life
. I was fortunate enough to be interning at Studio Rodrigo when Serial is launching Season 3 and I got involved with revamping the website and bringing it online. Season Three had a whole new story and animation concept, we helped the Serial team update their website to support the three seasons and its content.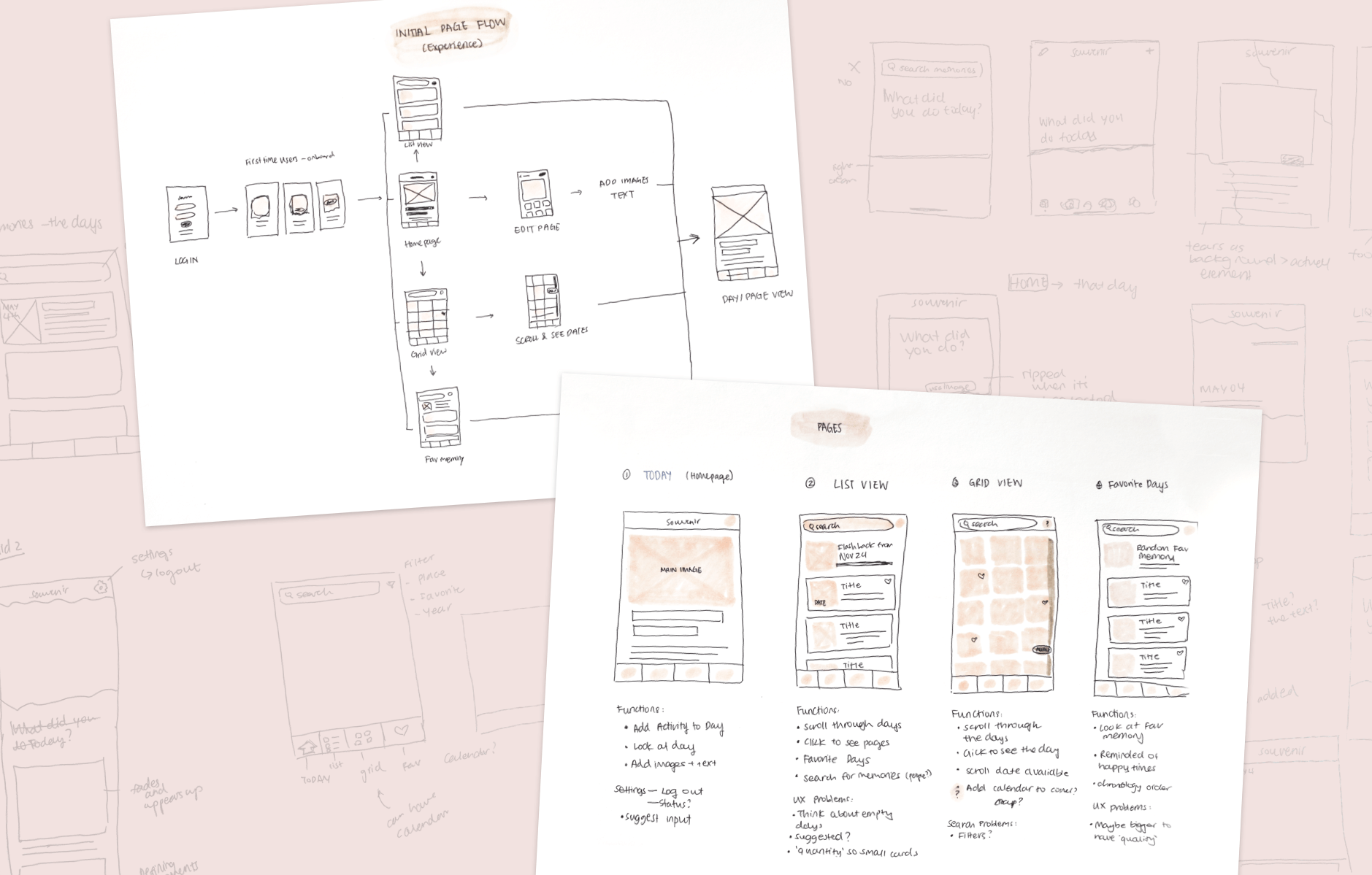 Souvenir is a product that allows easy daily logging through the use of image and data suggestions, especially useful when days are missed. It encourages you to keep track of your days through an approachable and aesthetic interface. This also allows all your memories and thoughts to be in one place and not scattered across platforms.
Preferred Return
is a tech-enabled financial services company focused on providing fast, airtight valuations for tax compliance pruposes. During my internship at Studio Rodrigo, I spent a large amount of time working on Preferred Return, redefining their brand language, designing their marketing website, redesigning and producing an interactive report and helped with elements of their on-boarding product.
A web-based simple and easy collaborative trip planner that allows you to keep all your trip details and bookings in one place. Not only can everyone on the trip see the newest update for the trip itinerary, they could also sync their flight and hotel details onto the page. To get inspired, users can save popular attractions to organize into specific days in their itinerary, or explore itineraries of other's successful trips, easily copy them and edit them to your liking with a simple click. Also meet new people with Viken and request to join people's fun public trips coming up.
A Healthy Lifestyle App that realizes the busy life of young adults and is dedicated to improving their lifestyle through simply logging their life and achieving set goals of calories, exercise and water consumption. This allows an easy tracking of everyday life and allows them to see improvement throughout time in a chart.
A hundred day challenge that emails you a open ended prompt everyday for you to design a user interface screen. I have fun experimenting, getting inspired designing a simple screen to improve my technical eye and skills throughout the days.