Della Nonna
Della Nonna is an authentic pasta and sauce brand passed down through generations, using the freshest ingredients imported from Italy. It currently features 3 products including tomato basil sauce, and pasta; rotini and fettuccine. My designs are targeted to young adults and designed to stand out from other pasta brands with pristine, abstract visuals. I intermixed typefaces and highlighted a colorful abstract pattern to highlight different products within the system in a clean and cohesive way. The product information is shown clearly, guided by lines and a simple, almost abstract pattern is used to keep it fun and stylish.
Year
2017
Skills
Featured on
Mockups
After sketching out ideas and playing around with type setting and composition, I came up with a design that intermixed a sans serif typeface and a serif typeface. I put it in a mockup to put it into context and then printed it out to see what they would look like. I felt like it looked dull with the subdued patterns and so I explored more with the patterns and the type setting.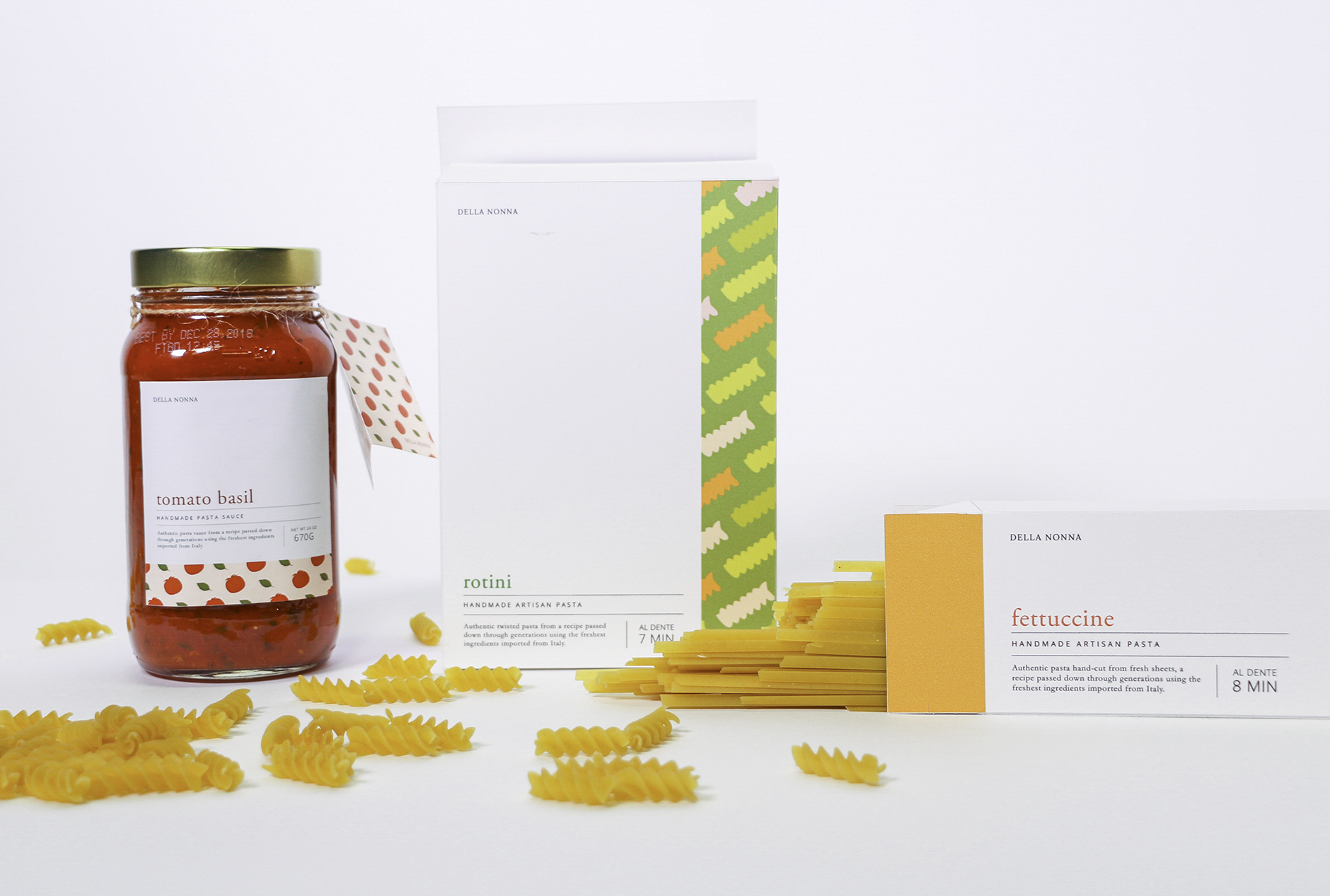 Final Solution
For the final design, I put more life into the patterns by giving it more color and dimension and felt like it worked out nicely as it would better suit the target audience. I also made the original sans serif typeface for the pasta name into a serif one to give it a more sophisticated and less sterile look and balance the use of sans serif and serif fonts.